A new way to find your personal style
Our walking tours of Melbourne's fashion precincts are the best way to find your personal style and to discover independent, beautifully-made and unique fashion and accessories — all made or designed in Melbourne.
Learn while you walk with personal style specialists, Donna Cameron and Briar Jasper-Batson, who will teach you about shape, colour and fit as they take you to meet local independent fashion and accessory designers.
No big crowds or big buses. Just small, intimate groups with a passion for (independent, ethical and sustainable) fashion.
No two tours are the same… Melbourne-made is magic!
Once a gritty, industrial suburb, Brunswick is fast becoming Melbourne's newest creative centre; as manufacturers vacate warehouses, artists have transformed them into studios. Up-and-coming and multicultural, Brunswick's influx of creatives has built on the popularity of its bar and music scene. Join us on a tour of this edgy new fashion precinct. Departure point is an iconic local bar, to be revealed upon booking.
From $165
(gourmet lunch and sparkling wine included)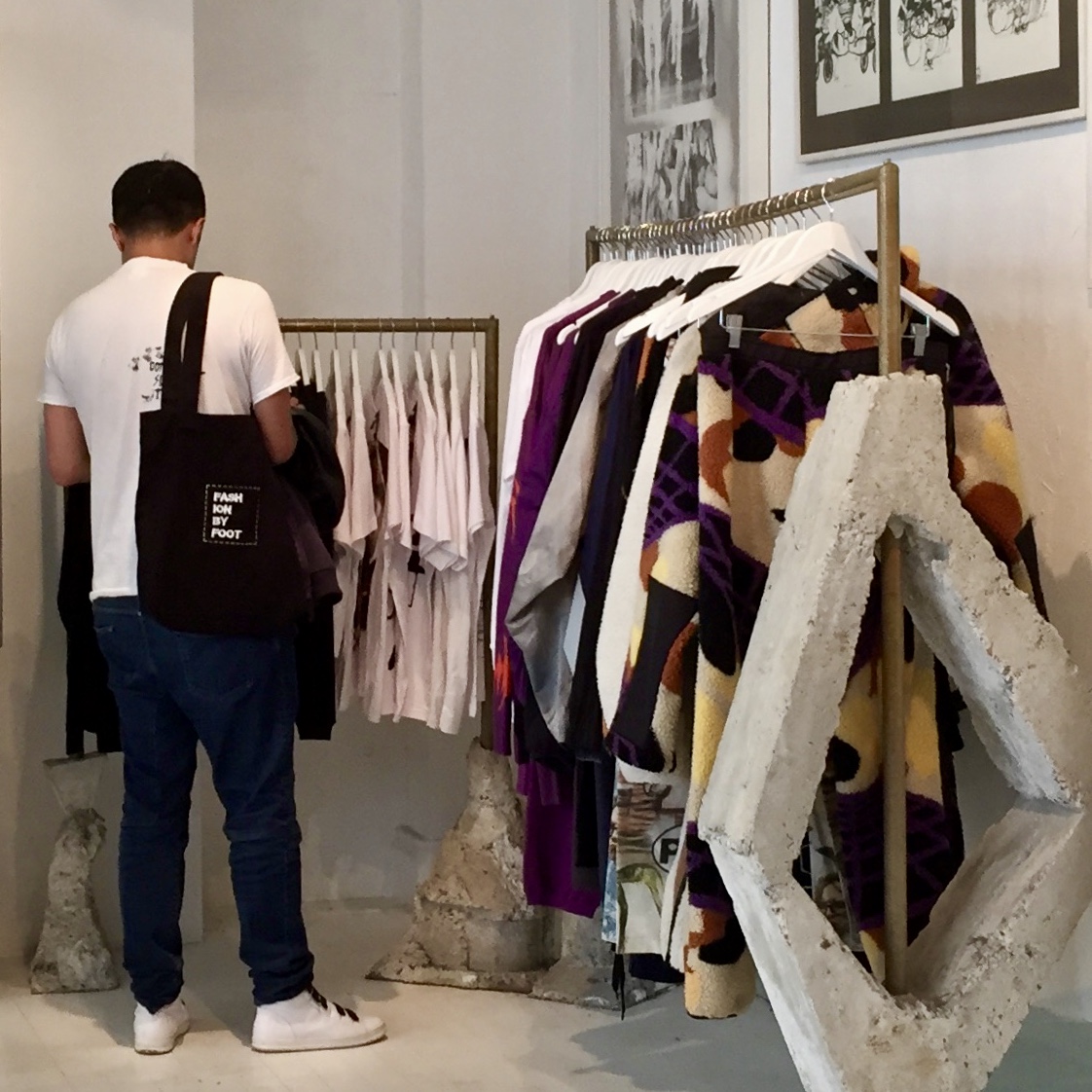 We have a city tour for men and another for women. Once the birthplace of Australian fashion, and formerly bustling with machinists, tailors, dressmakers and designers, Melbourne's CBD has undergone a regeneration. Famous for its laneways of bars and cafes, we take you to meet contemporary fashion designers who - once again - are making Melbourne's CBD a fashion destination. Both tours depart from convenient city central locations.
From $165
(gourmet lunch and sparkling wine included)
As Melbourne's first suburb, Fitzroy's reputation for being Melbourne's cultural centre is firmly established with its colourful collision of cafes, galleries and studios (home to some of Melbourne's finest artists and designers). Enjoy 19th-century architecture and cultural history as we walk through Fitzroy's vibrant streets and visit its talented designers. Departure point is from our own Fashion by Foot Napier Street Fitzroy headquarters.
From $165
(gourmet lunch and sparkling wine included)